Trade House - Help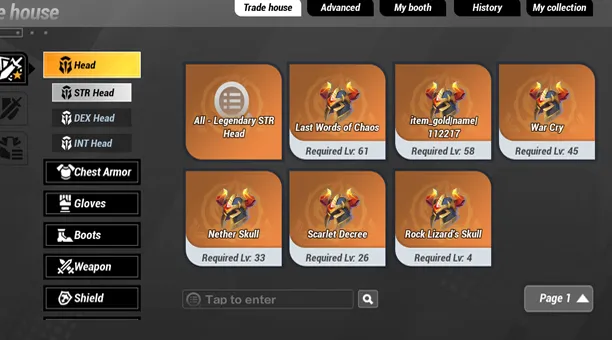 Heaps of items circulate in the trade house and can be purchased in different currencies according to your own needs.
Trade House - Booth - Help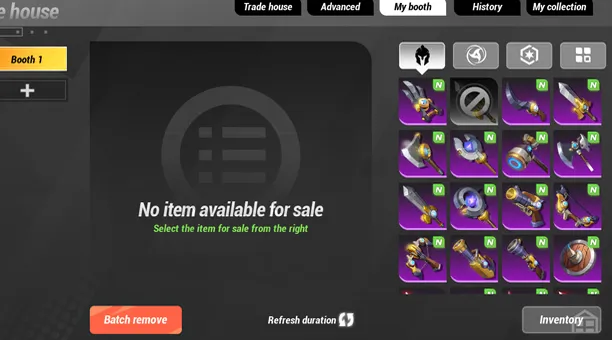 A booth of the trade house needs to be unlocked. Gear and items can be sold after unlocking the booth.
The number of booths are capped.
Trade House - Advanced research - Help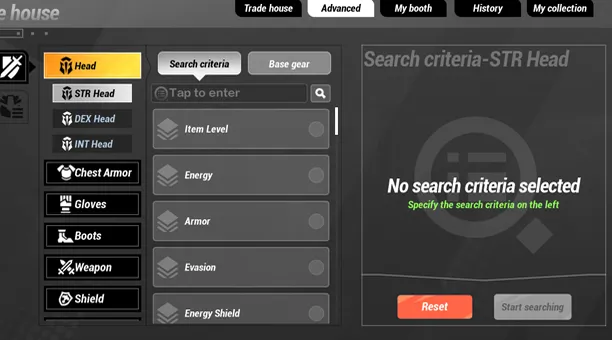 In the Trade House, you can search for gear other than Legendary gear using advanced research.
Filter your search options to quickly locate the required goods.