Desire Bead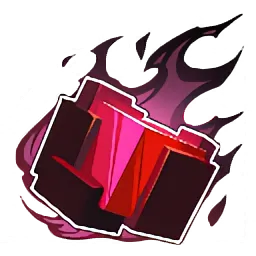 Desire Bead
---
An incarnation of human desire formed under the effect of the Cube of Rapacity. Used to exchange for items at the Avarice Bounty.
(Avarice Bounty can be opened in Ember's Rest - Heart of Rapacity.)
---
An incarnation of human desire formed under the effect of the Cube of Rapacity. Used to exchange for items at the Avarice Bounty.
(Avarice Bounty can be opened in Ember's Rest - Heart of Rapacity.)
---
Drop Source
Global Drops Lv58
Global Drops Lv58
Global Drops Lv58
Global Drops Lv58
Global Drops Lv58
Desire Bead
Desire Bead
Desire Beads are a special drop in the Cube Season. They could be granted by defeating Elite Malice Incarnations or will be given by the disintegration of the Cube. You can use them to exchange for items via Avarice Bounty.
Desire Bead
Desire Bead
Desire Bead: an incarnation of human desire formed under the effect of the Cube of Rapacity. Used to exchange from items at the Avarice Bounty. (Avarice Bounty can be opend in Ember's Rest – Heart of Rapacity.)
The Cube of Rapacity drops a unique item: Desire Beads. Desire Beads represent the physical embodiment of Cube of Rapacity sway over human desires. Black Market merchants are more than happy to trade. Their most precious wears for those coveted items the special monsters.
Avarice Bounty