Flame of Pleasure - Hero Trait /9
Frostfire|Gemma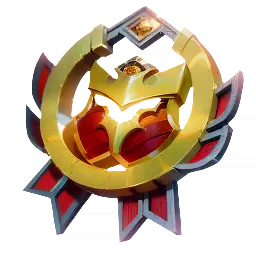 Hero Emblem
x100|Aember
Cast Purgatory to deal massive damage to enemies within it, and hit enemies with Flame Punishment to deal the same amount of Fire Damage to them again
icon
name
Flame of Pleasure
Require lv 1

---

---

Click the Trait Skill to unleash a Purgatory. Up to

2

Purgatories may be active at the same time.

Purgatory: If the upper limit of Brands within the Purgatory is not reached, a random enemy within the area will be inflicted with Brand. Purgatory has a radius of

8

m, lasts for

4

s, and has a cooldown of

6

s. The upper limit of enemies with Brand within Purgatory is 1.

Brand: You and your Minions deal

+50

% additional damage to enemies with Brand. Brand lasts for

4

s.
Sinful Entanglement
Require lv 13

---

Brand records

40

% of the Fire Damage and Reaping Fire DoT Damage that enemies take.

Purgatory triggers Death by Fire against Branded enemies within it once every

1

s
Scorching Lashes
Require lv 32

---

You and your Minions deal

+30

% additional damage to Branded enemies
Transfers Brand to 1 enemy within

10

m and

100

% of the damage recorded by Brand to them when defeating an enemy
Groaning Echo
Require lv 32

---

Max Purgatory Charge

+1


When Purgatory applies Brand, Brands

3

additional enemies that don't have a Brand


+40

% DMG Recording Ratio for Brand
Burning Depths
Require lv 50

---

Attempts to auto-cast Purgatory when you are not in Purgatory and enemies are present within 15m. Interval: 1s


+40

% additional DMG Recording Ratio for Brand
Flames of Desire
Require lv 62

---

Transfers Brand to 1 non-boss enemy within an area of

10

m Nearby and

100

% of the damage recorded by Brand when an enemy is about to receive Death by Fire. There is an interval of

0.1

s against the same unit
If an enemy who has been transferred a Brand is in Purgatory, Death by Fire will be triggered once within

0.2

s. Interval per enemy:

1

s
Scorching Trampling
Require lv 62

---

-20

% Brand-recorded damage that Death by Fire removes.
For every

+1

Fire Skill Level,

-4

% Brand-recorded damage that Death by Fire removes, up to

-40

% .
Brand disappears after Death by Fire is triggered

4

time(s)
Banquet of Bliss
Require lv 80

---

Death by Fire becomes a single-target skill that only removes Life from Branded enemies
For every

+1

% Max Fire Resistance,

+10

% DMG Recording Ratio for Brand, up to

+100

%
Upon killing a Branded enemy, triggers Death by Fire against all enemies within a

10

m of the target

1

time(s)
Dress Licker
Require lv 80

---

Purgatory's upper limit becomes

1

. Follows the player while Purgatory is active


+8

s Purgatory Base Duration.

-50

% additional Purgatory Cooldown Recovery Speed
Using Purgatory consumes all Charges. For every additional

1

Charge(s) consumed,

+15

% Purgatory Skill radius
For every second Purgatory is active,

+12

% DMG Recording Ratio for Brand until Purgatory is lost or a new Purgatory is cast, up to

+120

%
Item /2
icon
name
Heated Candelabrum
Require lv 1

---

People exchange those blooming scars just for a night with her.
Tenderness at Your Fingertips
Require lv 1

---

"I can feel her hand moving tenderly through me, stirring slowly. The flames flow out through the wounds, yet I still wish to shout her name."
Legendary Gear /4
icon
name
Breath of Exchange
Require lv 1

---

When transferring a Brand, if there are no available targets, the Brand and its recorded damage will be transferred to yourself, and its duration will be refreshed
If you already have a Brand, always attempts to transfer the Brand and

50

% of the damage recorded by the Brand to enemies in Purgatories, after which the Brand is lost. Interval:

0.5

s

Joy of Struggling
Require lv 1

---

Activates Hero Trait: Scorching Trampling

Thorny Paradise
Require lv 1

---

For every

+(2–3)

% DMG Recording Ratio for Brand,

+1

% of Fire Damage of the skill to the Base Ignite Damage

Melting Heart of Ice
Require lv 1

---

Converts

(90–100)

% of Cold Damage to Fire Damage
Your Fire Damage can also inflict Frostbite
Your Cold Resistance Penetration is also applied to Fire Resistance Penetration
When enemies take Fire Damage, the lowest among Cold Resistance, Fire Resistance, and Lightning Resistance will be treated as their current Fire Resistance
Hero Relic Affix
Tier
Modifier
Level
Weight
hero
1

+(10–12)

% Max Life and Max Energy Shield
80
220
Flame of Pleasure
2

+(7–9)

% Max Life and Max Energy Shield
58
220
Flame of Pleasure
3

+5

% Max Life and Max Energy Shield
50
220
Flame of Pleasure
4

+4

% Max Life and Max Energy Shield
35
220
Flame of Pleasure
5

+3

% Max Life and Max Energy Shield
1
220
Flame of Pleasure
1

+(28–36)

% damage
80
220
Flame of Pleasure
2

+(22–27)

% damage
58
220
Flame of Pleasure
3

+(17–21)

% damage
50
220
Flame of Pleasure
4

+(14–16)

% damage
35
220
Flame of Pleasure
5

+(10–13)

% damage
1
220
Flame of Pleasure
1

+(28–36)

% Skill Radius
80
220
Flame of Pleasure
2

+(22–27)

% Skill Radius
58
220
Flame of Pleasure
3

+(17–21)

% Skill Radius
50
220
Flame of Pleasure
4

+(14–16)

% Skill Radius
35
220
Flame of Pleasure
5

+(10–13)

% Skill Radius
1
220
Flame of Pleasure
1

+(10–12)

% Attack and Cast Speed
80
220
Flame of Pleasure
2

+(8–9)

% Attack and Cast Speed
58
220
Flame of Pleasure
3

+(6–7)

% Attack and Cast Speed
50
220
Flame of Pleasure
4

+5

% Attack and Cast Speed
35
220
Flame of Pleasure
5

+4

% Attack and Cast Speed
1
220
Flame of Pleasure
1

+(24–30)

% skill Duration
80
220
Flame of Pleasure
2

+(19–23)

% skill Duration
58
220
Flame of Pleasure
3

+(14–18)

% skill Duration
50
220
Flame of Pleasure
4

+(9–13)

% skill Duration
35
220
Flame of Pleasure
5

+(6–8)

% skill Duration
1
220
Flame of Pleasure
1

+(12–15)

% Purgatory Cooldown Recovery Speed
80
90
Flame of Pleasure
2

+(9–11)

% Purgatory Cooldown Recovery Speed
65
240
Flame of Pleasure
3

+(6–8)

% Purgatory Cooldown Recovery Speed
40
270
Flame of Pleasure
1

+36

% DMG Recording Ratio for Brand. For every Branded enemy,

-3

% DMG Recording Ratio for Brand, up to

-36

%
80
90
Flame of Pleasure
2

+27

% DMG Recording Ratio for Brand. For every Branded enemy,

-3

% DMG Recording Ratio for Brand, up to

-27

%
65
240
Flame of Pleasure
3

+18

% DMG Recording Ratio for Brand. For every Branded enemy,

-3

% DMG Recording Ratio for Brand, up to

-18

%
40
270
Flame of Pleasure
1
Enemies entering Purgatory take

+(86–90)

% additional damage from you and your Minions for

6

s. Interval per enemy:

60

s
80
90
Flame of Pleasure
2
Enemies entering Purgatory take

+(68–72)

% additional damage from you and your Minions for

6

s. Interval per enemy:

60

s
65
240
Flame of Pleasure
3
Enemies entering Purgatory take

+(50–54)

% additional damage from you and your Minions for

6

s. Interval per enemy:

60

s
40
270
Flame of Pleasure
1

+(19–24)

% additional DMG Recording Ratio for Brand
80
90
Flame of Pleasure
2

+(14–18)

% additional DMG Recording Ratio for Brand
65
240
Flame of Pleasure
3

+(10–13)

% additional DMG Recording Ratio for Brand
40
270
Flame of Pleasure
1
Purgatory no longer triggers Death by Fire
Triggers Death by Fire once when using a Mobility Skill. Cooldown:

1

s


+(24–30)

% DMG Recording Ratio for Brand
80
90
Flame of Pleasure
2
Purgatory no longer triggers Death by Fire
Triggers Death by Fire once when using a Mobility Skill. Cooldown:

1

s


+(18–23)

% DMG Recording Ratio for Brand
65
240
Flame of Pleasure
3
Purgatory no longer triggers Death by Fire
Triggers Death by Fire once when using a Mobility Skill. Cooldown:

1

s


+(8–17)

% DMG Recording Ratio for Brand
40
270
Flame of Pleasure
1
For every

+1

% Max Fire Resistance,

+3

% additional DMG Recording Ratio for Brand, up to

+42

%
87
60
Flame of Pleasure
2
For every

+1

% Max Fire Resistance,

+3

% additional DMG Recording Ratio for Brand, up to

+30

%
83
300
Flame of Pleasure
3
For every

+1

% Max Fire Resistance,

+3

% additional DMG Recording Ratio for Brand, up to

+24

%
75
390
Flame of Pleasure
1
Triggers Lv.

(24–30)

Scorch Curse on Branded enemies
87
60
Flame of Pleasure
2
Triggers Lv.

(18–23)

Scorch Curse on Branded enemies
83
300
Flame of Pleasure
3
Triggers Lv.

(12–17)

Scorch Curse on Branded enemies
75
390
Flame of Pleasure